Category: Cat Toys
If there's one thing that's hard to resist at Christmas time, it's dressing up your cat in a lovely Santa hat. I've done it so many times now and the novelty still doesn't wear off, the little...
Read More
The Catit Senses range is a group of products aimed at stimulating and entertaining your cat. The range forms a sort of playground with different toys to play with, each providing different textures, surfaces and sensations for...
Read More
I've already looked at the SmartCat Peek and Play toy box and this is another quality item from the same company. Called the Tick Tock Teaser it uses the same lovely wooden construction but features a bit more variety in...
Read More
Cats love sticking their paws in holes, and the Smartcat Toy Box has got lots of them to choose from! It's essentially a wooden box with holes cut into it, into which you can drop balls, treats, pom-poms … anything...
Read More
The Frolicat Bolt is a must-have toy for the gadget-loving cat owner! It's a laser-based...
Read More
The Bergan Turbo Track Cat Toy is a fantastic way of keeping your cat entertained. It's a simple idea – take a track and drop a ball into it, and then let your cat knock the ball around the track for as long as it...
Read More
Cat ball toys are so simple yet so much fun. Even just scrunching up a bit of kitchen foil can give your kitten lots of entertainment, but sometimes you and your kitten may want just a bit more. Ball toys for cats can vary in...
Read More
welcome
Hi, my name is Stephanie and I'd like to say welcome to Kitty-Toys.com.
This is a site that's all about Kitty Toys and accessories, and the experiences of our team of expert reviewers Arthur and Kitty (those cute kitties you see below).
We hope you enjoy your visit and find some useful ideas to entertain your favourite kitty.
The Reviews Team
Arthur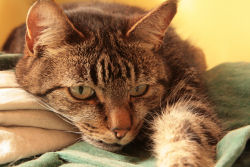 Kitty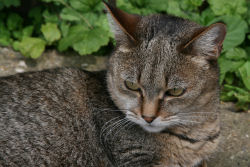 Categories